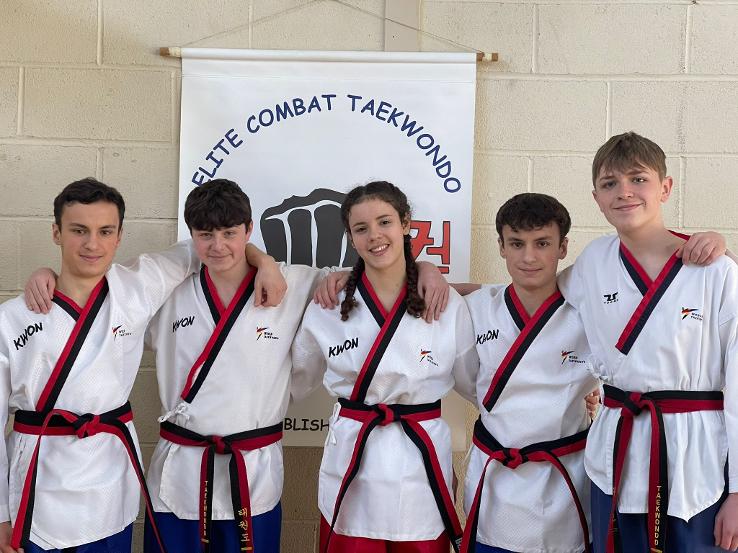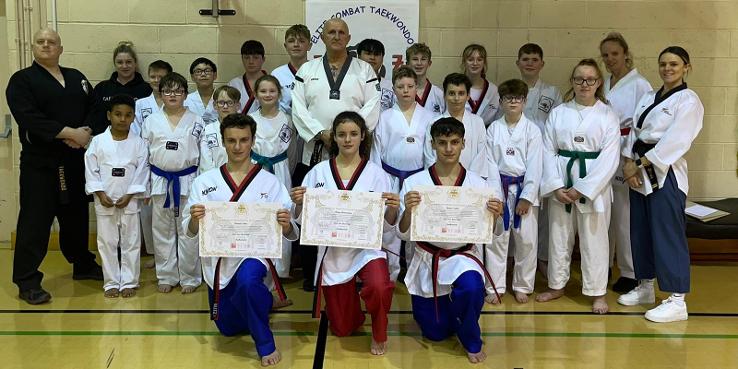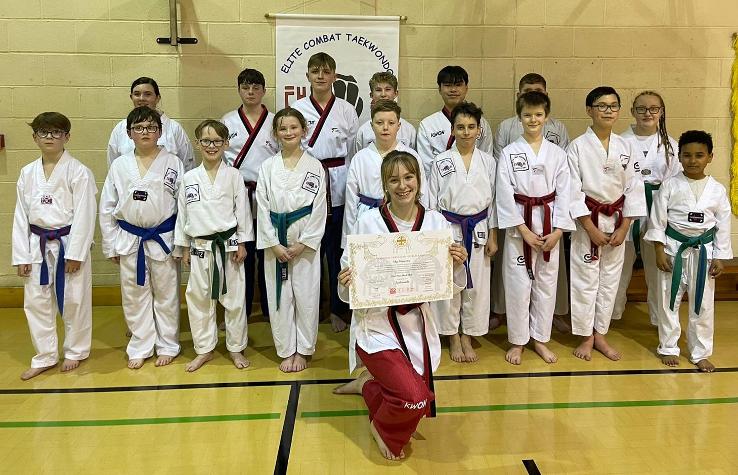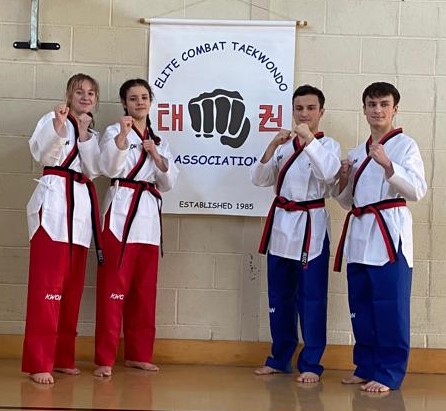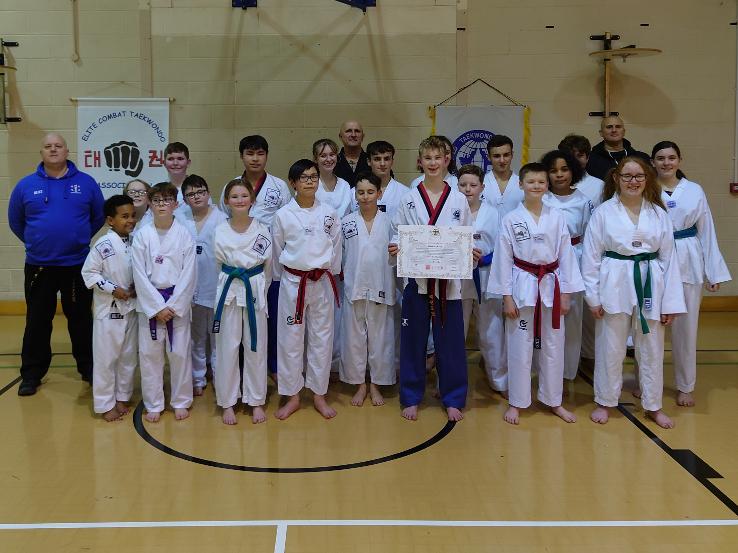 Remember,there are millions of people who took up
Taekwondo as children and wish they never quit.
Don't be one of them!
-------------------------------
Juniors: 8 to 16 year old children, class times:
Class - 6pm till 7pm
Cost £25 per calendar month payable by Standing
Orders only
Discounts for multiple Family Memberships
First session free!
Beginners welcome!
-----------------------------------------------------
Special thanks to Sabomnims Yasmin & Frank, Cho Su's Dawn and Donna, thanks to your continued dedication and commitment, we have have a club that is truly second to none, and I for one am proud of what we are all achieving.
------------------------------------------
The Dojang (training hall) attracts children of all ages from all walks of life. The association takes children from the age of 8 to 16 years old at the Junior session. At 16, the child would be expected to attend the adult Taekwondo sessions, studying Taekwondo in much more detail.
Not every child is suited to Taekwondo within the Dojang, so initially, we allow the child a four-week trial period to see whether he or she will be suitable for serious Taekwondo practice. Additionally, within this initial period, the child can see whether he or she wishes to continue their practice on a regular basis.
The Dojang is fun, safe and enjoyable. Children will learn quickly, within a group learning environment, and meet new friends.
Educational issues linked to the associations Taekwondo development programme have proved highly successful over recent years, and have produced some fine children Taekwondoians (those that practice Taekwondo) from all ages and of both genders. GCSE qualifications can also be achieved in WT Taekwondo given that it is an Olympic sport, and the association has had some impressive results in this area from some of our teenage members over the years that have chosen it for their specialist studies.
Parents have often said that Taekwondo, which has a specific educational link to it, improves children no end. Of course, Taekwondo, self-defence and fitness are the key components to our style of Taekwondo, and we try to promote Self-Control, Modesty, Etiquette, Perseverance, and an Indomitable Spirit.
Our club has been in existence since 1985, and is considered to be one of the leading, well-established schools of Taekwondo for children available in South East Kent today. It has a modern approach. All coaches are keen and hand picked by Master Fowler .
You are certainly in safe hands…..And we are second to none!
ALL OUR COACHES & OFFICERS HAVE HAD ENHANCED CRIMINAL RECORDS BUREAUX CHECKS IN LINE WITH CURRENT LEGISLATION.
The first yellow tags belt grade is achievable within a minimum training period of 6 weeks, providing the student has a full membership, licence and dobok (suit). Gradings are held at 3 monthly intervals, and may be taken depending on progress and attendance. No student is allowed to engage in any form of sparring without holding a full membership, and wearing the required protective equipment. This is an association safety policy and there are no exemptions.
The association is affiliated to NAKMAS, the National Association of Karate and Martial Arts Schools. NAKMAS is the largest multi-styled martial arts organisation in the country with over 73,000 members. It holds a Government recognised British Standard quality kitemark (BS EN ISO 9002). All NAKMAS members are protected legally, and are insured via NAKMAS.
The initial cost is £40 that provides the student with their dobok (suit), belt, embroidered club badge, NAKMAS licence & insurance, personal training manual and ECTA membership.
The annual membership renewal is £20
EQUIPMENT PURCHASE
Contact Master Fowler for competitive prices on new, brand named, doboks, club badges, nunchucks and protective equipment.
ECTA Welfare Officer
Dawn Lovelock
----------------------------------------------------------------------------------------------------