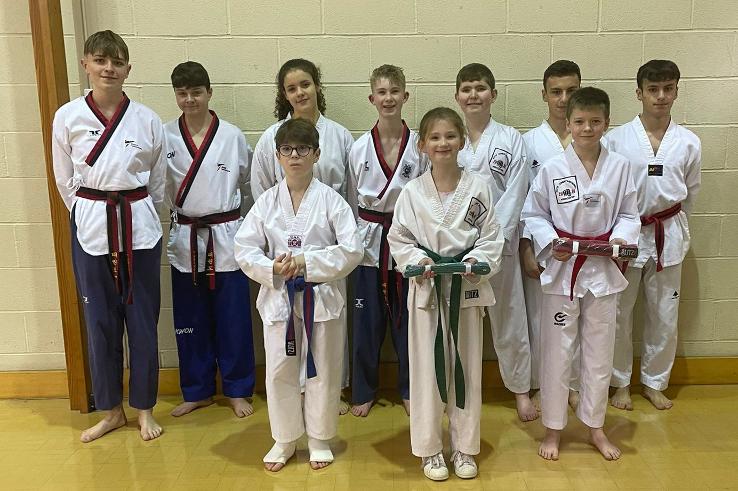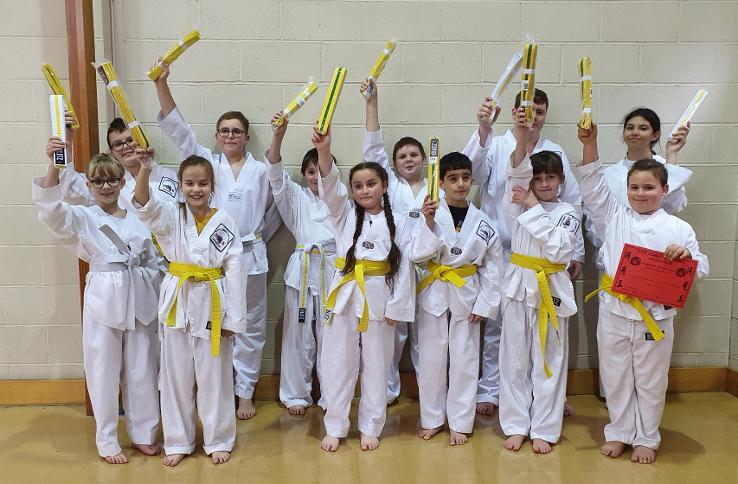 Top - High grade candidates and helpers
Above - Low grade successful candidates
at the clubs 145th grading
held on the 19th December 2021
ECTA's 145th GRADING
RESULTS
19th December 2021
Well done to Matthew Morris! who
passed his 2nd Poome grading and
gave an outstanding performance of
technical ability, fitness and courage.
Matthew, you're a credit to the club
and I'm sure to everyone around you,
keep it up!
Congratulations to Kacper, who
gave an outstanding
performance throughout his grading,
and was awarded the student of the
day, well done Kacper, keep it up!!
Special thanks to Cho Su Dawn, Noah,
Callum A, Callum O, Dennis, Daniel,
Maya, Ben & Hollie
all of whom gave up their day to
come
along and assist with the grading.
Good to see all you parents! hope you
were all proud of your children's
performances.
Grading results are as follows:
Juniors
Samanta Czajka - 9th Kup
Marisol Elins - 9th Kup
Joshua Wallege - 9th Kup
Connor Cowan - 8th Kup
Alan Czajka - 8th Kup
Parker Robinson - 8th Kup
Isabelle Crompton - 7th Kup
Kacper Fijalkowski - 7th Kup - Student of the day!
Sezar Hossain - 7th Kup
Larisa Sargisan - 7th Kup
Olivers Zikmanis - 7th Kup
Leila Zikmanis - 7th Kup
Sophie Morris - 5th Kup
Joshua Howorth Kup
Matthew Morris - 2nd Poome