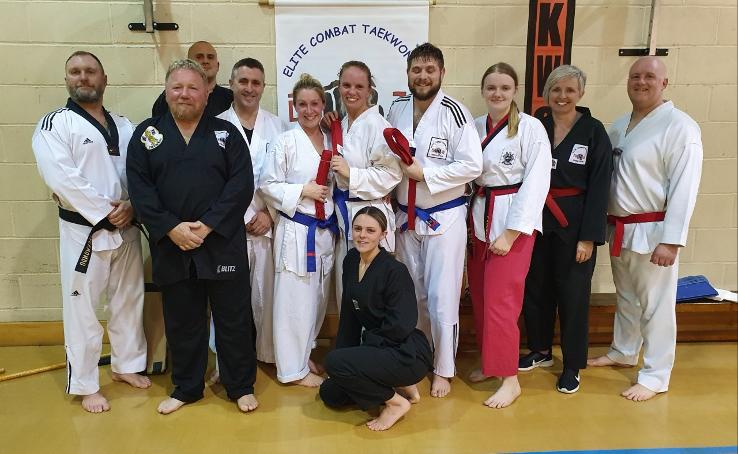 Above - Seniors after the clubs 141st Grading
held on 17th March 2020
ECTA's 141st GRADING RESULTS
17th March 2020
Well done to all of you!
Richard and Ron, both delivered a very
confident grading
gaining their 7th Kup, keep it up guys!
Donna, Dawn & Ben, you all gave a superb
performance of a really tough grading,
congratulations to you all!
Special thanks to:
Sabomnins Scott, Richard & Yaz, Cho su Frank,
Kyosanim Rachel & Niki, all of whom gave up
their time to come along and make the grading
possible, thank you.
Grading results are as follows:
Seniors
Ronnie Veness - 7th Kup
Rchard Estdale - 7th Kup
Dawn Lovelock - 2nd Kup
Ben McConnel - 2nd Kup
Donna Sumpter - 2nd Kup